Audio streaming platform Spoon seeks to raise $128 mil in pre-IPO round Korean audio-based content streamer is seeking to be valued at $426 million
Translated by Ryu Ho-joung
공개 2021-10-22 08:19:36
이 기사는 2021년 10월 22일 08:10 더벨 유료페이지에 표출된 기사입니다.
South Korean audio live streaming platform Spoon is looking to raise 150 billion won ($128 million) in a new funding round ahead of a potential initial public offering, industry sources said on Wednesday.
The startup is in talks with potential investors including private equity firms for the round, according to sources.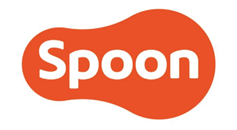 Spoon is an audio-based content streaming platform where individuals can create their own channels to serve as a radio host. It has continued to grow in subscribers since its foundation in 2016, appealing to users seeking to listen to audio content that suit their taste and have more interaction with their favorite artists.
Many artists, including K-pop singers, have their radio shows on the platform. Spoon is also focusing on producing a range of audio content such as instrumental music and audio dramas.
Spoon has focused on overseas expansion, getting its service launched in Indonesia and Vietnam in 2017, Japan and the Middle East in 2018 and the US market in 2019. Its total monthly active users exceeded two million in 2019, with downloads of more than 10 million.
Spoon raised 45 billion won in its series C round in 2019, counting Naver, KB Investment, IMM Investment and SBI Investment among its new investors alongside existing backers Altos Ventures, Capstone Partners and Goodwater Capital. The round brought the total raised by the startup to about 70 billion won.
Spoon is seeking a valuation of between 450 billion won and 500 billion won, slightly higher than the 300 billion won at which it was valued in the prior Series C round.
"Spoon has grown in size since its Series C funding round two years ago thanks to a continued increase in users," a person close to the matter said. "It has the potential to grow into a comprehensive streaming service with its efforts to produce original content."
Its focus on overseas markets is also likely to help make the startup more attractive to potential investors. "Investors are paying attention to a potential growth in its revenue from overseas markets, with Spoon recently stepping up its expansion in the US to grow its global user base." (Reporting by Seon-young Kim)
< 저작권자 ⓒ 자본시장 미디어 'thebell', 무단 전재 및 재배포 금지 >