Three-way bidding battle for IFC Seoul IGIS, ARA Korea, Koramco submit bids for mixed-use complex in business hub
Translated by Ryu Ho-joung
공개 2022-01-10 08:11:23
이 기사는 2022년 01월 10일 08:07 더벨 유료페이지에 표출된 기사입니다.
Canadian investment firm Brookfield Asset Management received bids last month to sell the International Finance Center Seoul, the mixed-use complex in the major financial district Yeouido, which is expected to fetch more than 3 trillion won ($2.5 billion).
Eastdil Secured, which is handling the sale process, held a restricted bidding round, with only a handful of potential buyers invited to bid for the complex, industry sources said. The bidding round was held about a month earlier than originally planned.
IGIS Asset Management, ARA Korea and Koramco REITs & Trust submitted bids. They have since been working to find financial backers of their offers, according to sources.
It was widely expected that IGIS would bid for the IFC Seoul. The country's No. 1 real estate investment firm has reportedly teamed up with Singapore's GIC. The two also worked together to acquire G Square, an office tower in Gyeonggi Province, for around 900 billion won in 2016.
ARA Korea, a South Korea platform of Singapore-based ARA Asset Management, is said to be negotiating to partner with major South Korean securities firms and foreign investors.
Koramco REITs & Trust is also in talks with potential investors, with Toronto-based Avison Young advising the firm. Avison Young is said to have a positive relationship with Brookfield Asset Management, which is also based in Toronto.
The IFC Seoul is a landmark complex in Yeouido, one of the city's business hubs. It features three office towers, a retail mall and the Conrad Seoul hotel. Its vacancy rate remains very low at 1%, even below the natural vacancy rate – estimated to be 5%.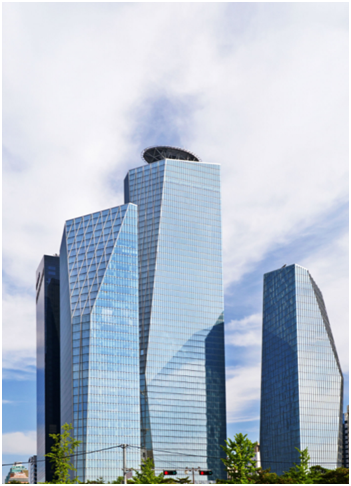 The mixed-use complex is expected to be worth well above 3 trillion won, compared to 2.55 trillion won that Brookfield Asset Management paid for it in 2016. The three towers were appraised at more than 3.2 trillion won, or 23 million won per 3.3 square meters, about two years ago.
"The sale of the IFC Seoul is drawing attention from the whole industry because it's a landmark of Yeouido and has practically a zero vacancy rate," said an industry insider. "It's a huge complex but has strong rental demand so I think there will be little concern about an exit in the future as well." (Reporting by Jin-young Ko)
< 저작권자 ⓒ 자본시장 미디어 'thebell', 무단 전재 및 재배포 금지 >
best clicks
최신뉴스 in 전체기사
Translated by Ryu Ho-joung 의 다른 기사 보기