Foreign potential buyers may emerge in bidding race for IFC Seoul Brookfield and sale adviser Eastdil Secured may favor a foreign firm as complex's new owner
Translated by Ryu Ho-joung
공개 2022-02-18 08:10:59
이 기사는 2022년 02월 18일 08:09 더벨 유료페이지에 표출된 기사입니다.
A slew of domestic investment firms have participated in the final round of bidding for the International Financial Center Seoul, the multi-use complex in the city's major financial district Yeouido. But there are still chances that foreign potential buyers could join the bidding war to snatch the landmark property.
Bidders that submitted final offers on Tuesday include a consortium of IGIS Asset Management and Shinsegae Property, ARA Korea, Mastern Investment Management, Kramco REITs & Trust, Mirae Asset Group and Midas Asset Management.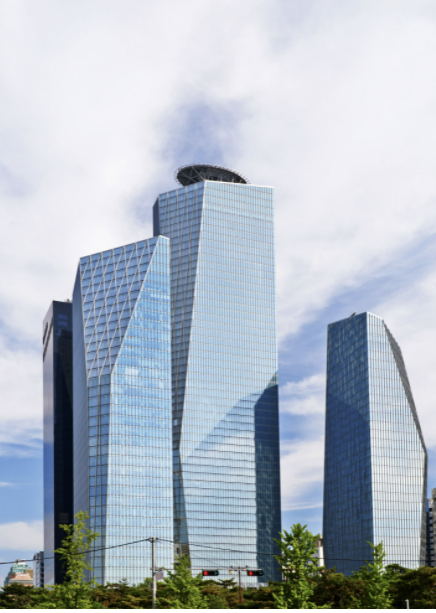 Most of them are South Korean investment firms. ARA Korea is the South Korean unit of Singapore-based ARA Asset Management – which was recently acquired by Hong Kong's ESR – but is incorporated in the domestic jurisdiction.
However, many people inside and outside of the bidding companies say chances are high that there are foreign firms in acquisition talks with Brookfield Asset Management, which owns IFC Seoul, and sale adviser Eastdil Secured.
"Considering that Toronto-based Brookfield hired Eastdil Secured to market the property, it is highly likely that there are foreign potential buyers that are not yet publicly known, and bidders in the race are also closely watching the situation," a source familiar with the bidding process said.
Eastdil Secured had advised AIG Group when the insurance giant was looking for a buyer for IFC Seoul in 2016. It had marketed the complex to global investment firms given the huge size of the deal. Apart from Brookfield, other bidders for IFC Seoul at the time included US buyout firm Blackstone, China Investment Corporation and a consortium led by US investment firm Invesco.
Eastdil Secured this time has also reportedly marketed the property to investment firms in North America and other global regions.
Unlike other global real estate services firms such as Cushman & Wakefield and Jones Lang LaSalle, Eastdil Secured does not have operations in South Korea. Kwon Sung-wook, managing director at Eastdil Secured, who is handling the sale, is based in Hong Kong.
Some observers say Brookfield may favor a foreign buyer as the new owner of IFC Seoul because of domestic taxes and other cost issues. The multi-use complex consists of three office towers, Conrad Seoul Hotel and IFC Mall, with each of the three separately owned by entities whose largest shareholders are domiciled outside of South Korea.
Other observers say it is possible that foreign investment firms could opt to team up with a South Korean firm to back the winning offer, as domestic potential buyers are expressing stronger interest in the property than expected. (Reporting by Gyoung-tae Kim)
< 저작권자 ⓒ 자본시장 미디어 'thebell', 무단 전재 및 재배포 금지 >
Translated by Ryu Ho-joung 의 다른 기사 보기